Corporate Social Responsibility
ArcelorMittal Supports Energy Efficient Interventions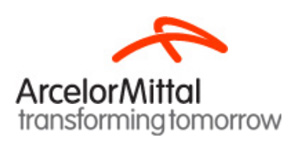 The first housing microloans aimed to improve the energy efficiency of individual homes of low-income families were disbursed during April 2012, thanks to the financial support to HFH Macedonia provided by ArcelorMittal. It is planed the revolving fund established for this particular purpose to remain operational as long as there is interest for this type of interventions.
A smaller portion of ArcelorMittal's generous financial contribution was directed towards the SOS Children's Village in Skopje, for the purpose of renovation of their premises with an affordable housing loan.
Several years ago, Habitat for Humanity started collaborating with the ArcelorMittal Foundation, a charitable arm of the world's leading steelmaker. It resulted in a partnership that includes direct financial contributions to Habitat affiliates, volunteer opportunities for ArcelorMittal employees and development of a light steel housing solution matching Habitat requirements of a simple, decent home.