How can I help?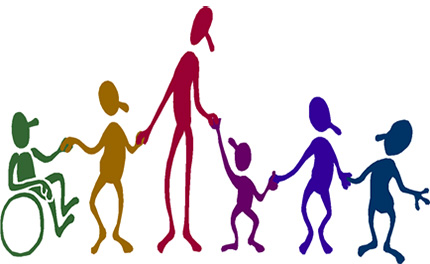 Habitat for Humanity Macedonia believes that a decent home is the first step towards social inclusion. Access to adequate housing is necessary in order to achieve progress and social development for all.
In response, Habitat for Humanity Macedonia launched the campaign Social Inclusion through a Decent Home for Special Needs Individuals on February 8, 2013 in Volkovo. Under the slogan, "How can I help?" the campaign's objective is to raise public awareness about the housing needs of people who live with disabilities.
The campaign, led by Campaign Ambassador Mrs. Mary Jo Wohlers, will leverage supporters, stakeholders and leaders within and outside HFH Macedonia to highlight the role of housing in breaking the cycle of social exclusion. Through public events the campaign will inform the citizens of Macedonia on the integration needs of the disabled into society.
"Over a billion people or about 15 percent of the world's population lives with some form of disability. The disabled often encounter barriers, which can make their participation in some sectors of society impossible. It is the duty of society to abolish these barriers" - said Mrs. Wohlers at the campaign launch in Volkovo.
HFH Macedonia supports independent living of people with different disabilities, thereby lowering their dependence on others. With the assistance of volunteer teams HFH Macedonia helped renovate an assisted living home/community center in Volkovo, near Skopje, which serves individuals with varying degrees of disability. The renovation significantly improved the living conditions of more than 35 people living with physical and mental disabilities.
Through the support of the Finnerty Family Foundation, Habitat for Humanity Macedonia endeavors to empower people with disabilities to live in the community as respected and valued citizens.