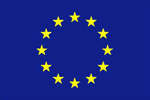 HFH Macedonia implements EU project on Promoting Housing Rights for the Roma
Habitat for Humanity Macedonia was selected by the European Union to implement a project on the promotion of housing rights for Roma in Macedonia. The project will be carried out in target municipalities of Shuto Orizari, Tetovo, Gostivar and Kumanovo with high Roma populations over an implementation period of one year (12/2010 – 12/2011).
The overall objective of this project is to contribute to the promotion of housing rights as a basis for social inclusion of Roma and serve as encouragement for further improvement of their status in education, health, employment and gender equality. This project falls in line with the Roma Decade main objectives determined to close the gap in living standards and living conditions between the Roma and the non-Roma population. The Decade of Roma Inclusion 2005 – 2015 is an unprecedented political commitment by European governments to improve the socio-economic status and social inclusion of Roma.
Five years into the Roma Decade, the problem area that is lagging behind the most of all is housing, as the Roma continue to live in slum-like conditions in the country's urban areas, lacking basic housing conditions such as adequate shelter, proper water supply and sanitation and infrastructure.
In this context Habitat for Humanity Macedonia, financed by the European Instrument for Democracy and Human Rights (EIDHR) started a new project that is focusing on Promotion of the Housing Rights of the Roma Population.
The project goal is to support the improved implementation of housing rights and social inclusion of Roma and marginalized groups. With this project Habitat for Humanity Macedonia together with EIDHR also contributes towards the implementation of the National Strategy for Poverty Reduction and Social Exclusion.
The main results that are expected from this project are:
Integrated housing rights as poverty reduction and social inclusion mechanisms for Roma communities,
Improved capacities at the local level for participating in decision making processes and facilitating the exercise of housing rights for the Roma;
Strengthened mechanisms for enforcing implementation of Roma housing rights at local level.
In order to achieve the project goal, forms and techniques such as working groups, forums, training sessions, workshops, round tables, discussions, research, surveys and publishing materials will be utilize when implementing the project activities.

This project is funded by the European Union