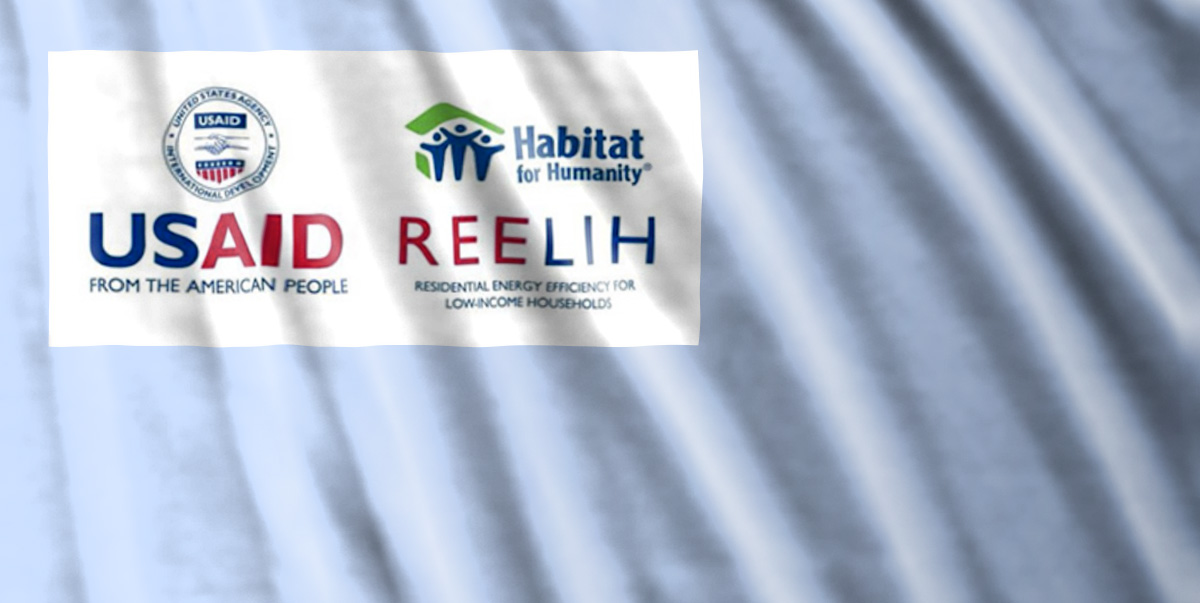 REELIH
Regional REELIH project focuses on establishing "eco-system" of stakeholders
Jointly organized by HFH EME and Habitat Macedonia under the REELIH project, the two day webinar titled: Energy efficiency and residential buildings management in Central and Eastern Europe: analytical approach in scaling up renovation of multi-apartment buildings, has been organized as an online promotional event on June 1-2, 2022.

For more than a decade, Habitat for Humanity International – Europe and Middle East (HFHI/EME) and Habitat Macedonia have been addressing the issue of energy poverty and energy efficiency in the residential sector in the region of Central and Eastern Europe and Western Balkans. The activities under the Residential Energy Efficiency for Low-Income Households (REELIH) project funded by USAID, together with other initiatives, involve work on scaling up the finance for renovation of multi-apartment buildings to increase the energy efficiency and comfort of living of the inhabitants living in the residential building stock across this region. Habitat for Humanity has become a facilitator of establishing the "eco-system" of stakeholders by working with the municipalities and financing institutions to develop, test and scale financial models for residential energy efficiency with the special emphasis on the low-income households.
In the past 10 years both Habitat Macedonia and HFHI/EME have worked together with researchers and published number of research papers and other evidence based on our fieldwork. Furthermore, the joint work was featured in several publications by key stakeholders including UN-ECE, the European Parliament and FEANTSA.
In this respect, the most recent effort includes two new publications that feature both academic and best practice papers, covering the legislative processes and regulations in the residential sector and energy efficiency, good examples in implementation of energy efficiency upgrades and management practices, developed financial products and technologies, organization and management, finances, and technical aspects of energy efficiency refurbishment, all with the focus on multi-apartment buildings.