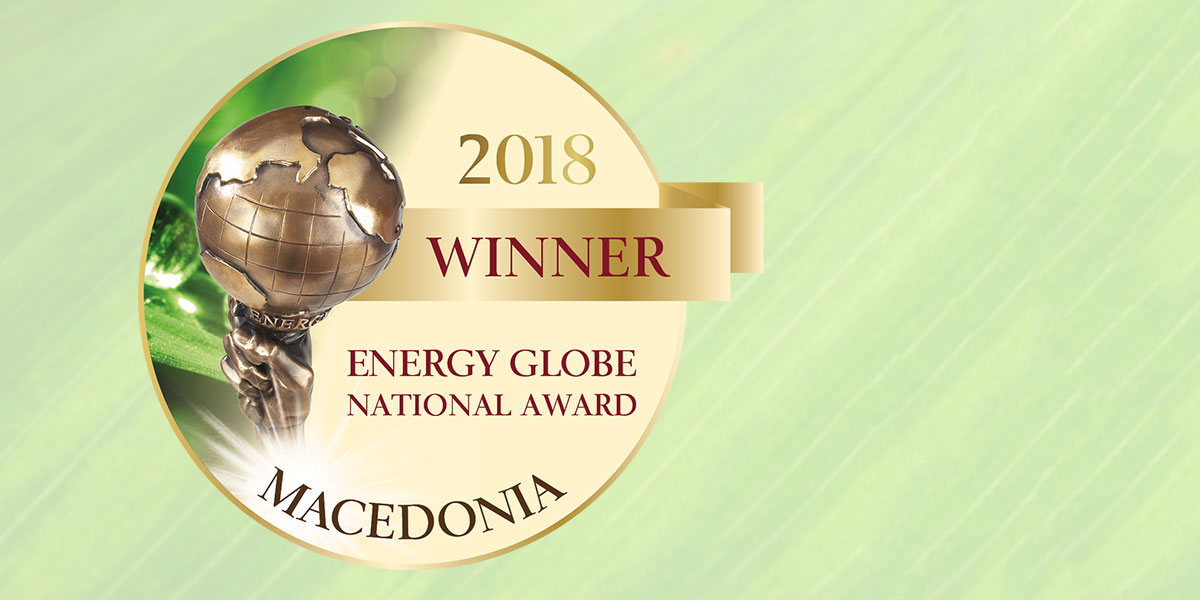 Recognition
Energy Globe Award for Habitat Macedonia
On the occasion of June 5th, World Environment Day, Habitat Macedonia's 10-year engagement in the sector of residential energy efficiency has been awarded for national level achievements by the Austria based Energy Globe Foundation. The awarded project, named: Energy Efficient Homes for Low-Income Households, has been initially developed by Habitat Macedonia back in 2009.
The major results of the project include energy efficient reconstructions carried out on more than 60 apartment buildings in Macedonia with over 1900 apartments, resulting in overall annual energy savings of 7910 MWh and annual reductions of CO2 emissions of 3670 t.
The main objective of the Energy Globe Foundation, in cooperation with United Nations Environment Programme (UNEP), is to point out that there are a lot of creative people on our world who have implemented projects with solutions to many problems, actually projects that help our planet to remain liveable.
Over 2000 submissions from over 180 countries have been received this year. High-profile experts from the Energy Globe evaluation committee have evaluated and selected the national winners. All national level winners qualify for the world awards that are to be decided later this year.
Additional information regarding the award are available at: https://www.energyglobe.info/macedonia2018?cl=en&id=256347