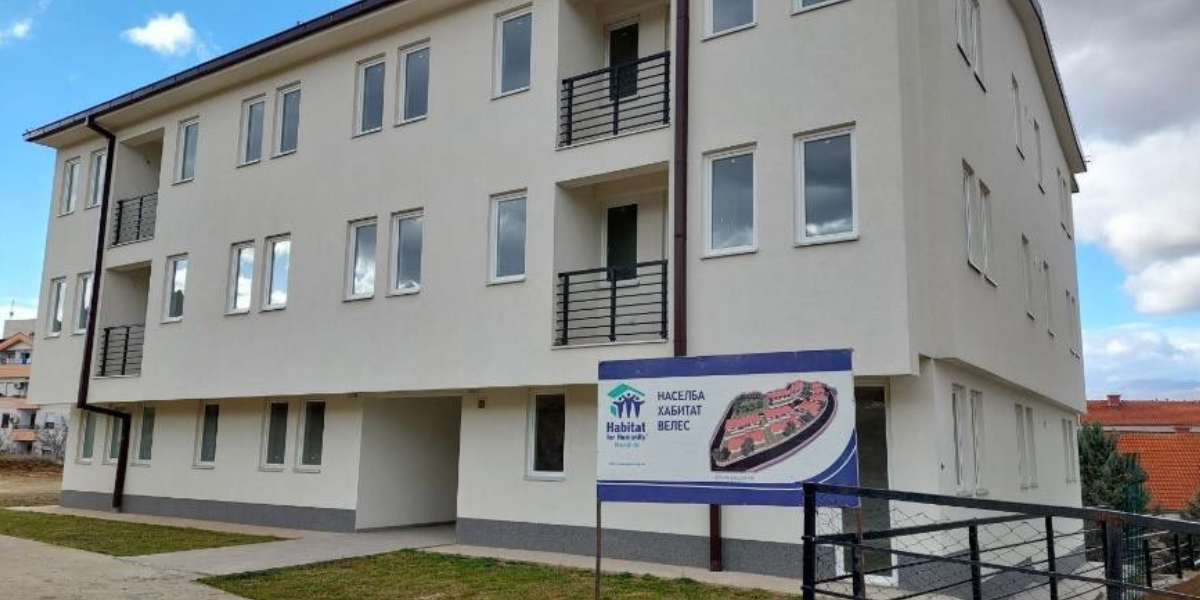 New Builds Program
Sixth apartment building dedicated in Veles
It was a day to remember for Habitat Macedonia, its guests from all over Central and Eastern Europe, Macedonian and Veles governmental officials and Habitat Macedonia's partner families.
After completing 5 buildings with 36 apartments during the past years, the 6-th apartment building in Veles with 12 apartments was dedicated on January 26, 2023. The buildings that are located next to each other are part of the traditional Habitat for Humanity program that provides new homes to low-income families.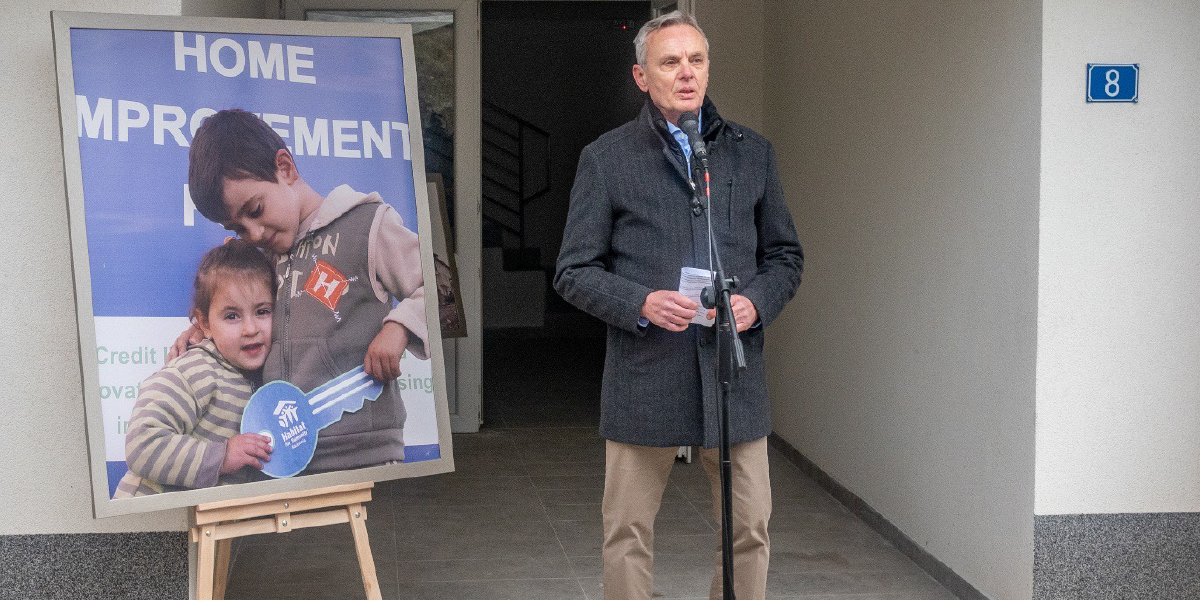 The event was hosted by Dragan Malinovski, President of Habitat Macedonia's Board and Zoran Kostov, Habitat Macedonia's National Director. Marko Kolev, the Mayor of Veles, welcomed the attendees on behalf of Municipality of Veles, while Rick Hathaway, Vice President of HFH for Europe and Middle East, shared his appreciation for all those that helped these apartments to be completed during the years of global pandemic. In his address, Fatmir Bytiqi, Vice Prime Minister in the Government of the Republic of N. Macedonia put an emphasis on the importance of such projects and congratulated the new homeowners.
After the symbolic installation of the house number, Habitat Macedonia's partner families received the keys of their new homes. Sasko Trajkovski and his family had a word of gratitude on behalf of all partner families.
Five additional apartment buildings in Veles are planned for construction during the next years. Beside the traditional new builds program Habitat Macedonia's program portfolio includes housing finance, residential building management, volunteer engagement, urbanization, community development, awareness raising and advocacy.