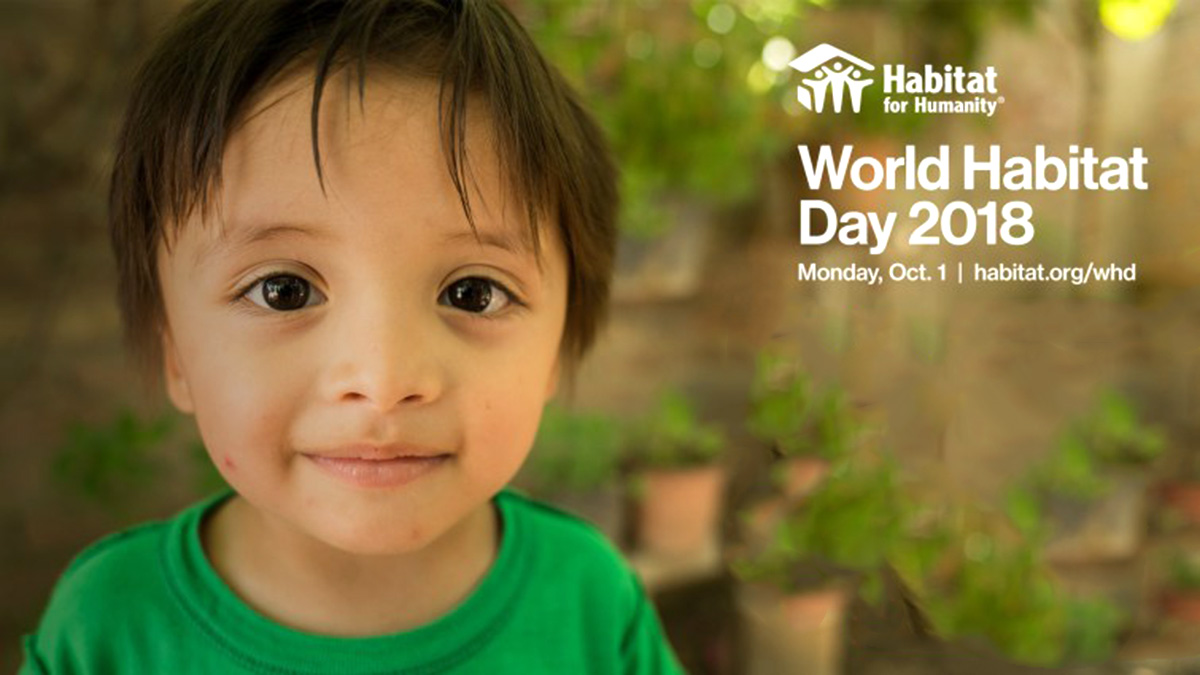 October 1
World Habitat Day 2018
The United Nations with a resolution of the General Assembly, began marking the World Habitat Day in 1985. Every first Monday in the month of October is the day when the significance of the housing is marked, as a basis for development and prosperity.
Every year, the World Habitat Day has a new theme, which emphasizes the significance of a particular problem or area related to the quality of people's life. It is believed that 1.6 billion people today live in substandard conditions, and every fourth inhabitant of the planet lives in conditions that jeopardize their health, safety, opportunities and prosperity. Decent housing provides economic prosperity, better education, health, safety and security for every individual and family. Thus, according to the definition for adequate housing of UN Habitat (Housing Organization of the United Nations), it is said that this does not mean just a roof over the head, but also privacy, adequate space, physical accessibility, security, stability of construction and durability of the building, lighting, heating, ventilation, basic infrastructure, health, access to work and more.
This year, the topic of the World Habitat Day is Municipal Solid Waste Management. Solid waste management is a major local problem that is further transmitted nationally and globally. According to UN Habitat data, in 2010, each person produced an average of 0.8 kg of solid waste. As a result of increased consumption and ineffective management strategies, it is estimated that by 2025 solid waste generation will be three times higher and humanity is expected to produce 5.9 billion tonnes of waste each year.
Habitat Macedonia through its programs, since 2005 has been working intensively on improving the housing conditions of low-income families. Through microfinance activities for repairs in the homes, construction of new homes, advocacy for housing rights and of course through energy efficiency measures in individual and collective residential buildings, Habitat Macedonia realizes its mission for providing a simple, affordable and decent living and healthy living environment.