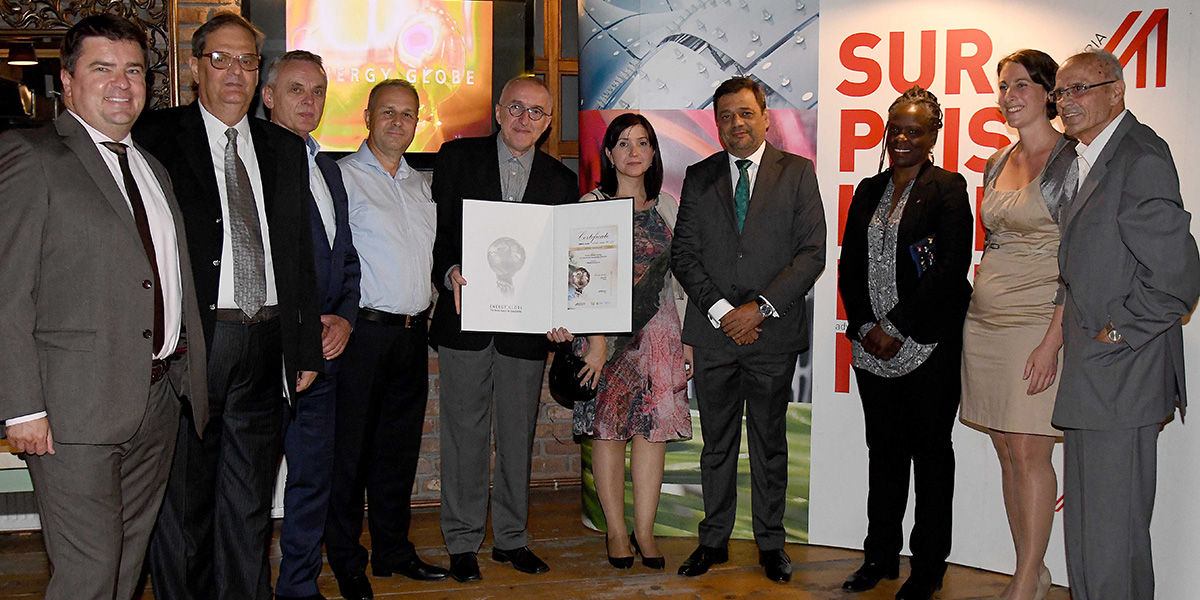 Award
Habitat Macedonia received the Energy Globe award
The Austrian Energy Globe Foundation recognized internationally the ten-year involvement of Habitat Macedonia in the energy efficiency sector by awarding the organization with the Energy Globe Award for national level achievements. The awarded project: Energy-efficient homes for low-income families, has been initially started by Habitat Macedonia in 2009.
At the ceremony attended by Deputy Prime Minister Koco Angjushev and an Austrian business delegation visiting Macedonia, the award was presented by the Commercial attaché to the Austrian Embassy in Belgrade Marlen Burgstaler. In her address she pointed out that the award is presented on behalf of the Energy Globe Foundation and their partner – the Austrian Chamber of Commerce.
Receiving the award, the National Director of Habitat Macedonia Zoran Kostov pointed out that the main achievements of the awarded project include energy efficient reconstructions of more than 60 collective residential buildings in Macedonia with over 1900 apartments, whereby total annual energy savings of 7910 MWh and annual carbon dioxide emissions reductions of 3670 tons. This should be recognized as great investment potential for the Macedonian housing stock, estimated at more than 500 million euros.
The main objective of the Energy Globe Foundation, in cooperation with United Nations Environment Programme (UNEP), is to point out that there are a lot of creative people on our world who have implemented projects with solutions to many problems, actually projects that help our planet to remain liveable. Over 2000 submissions from over 180 countries have been received this year. High-profile experts from the Energy Globe evaluation committee have evaluated and selected the national winners. All national level winners qualify for the world awards that are to be decided later this year.