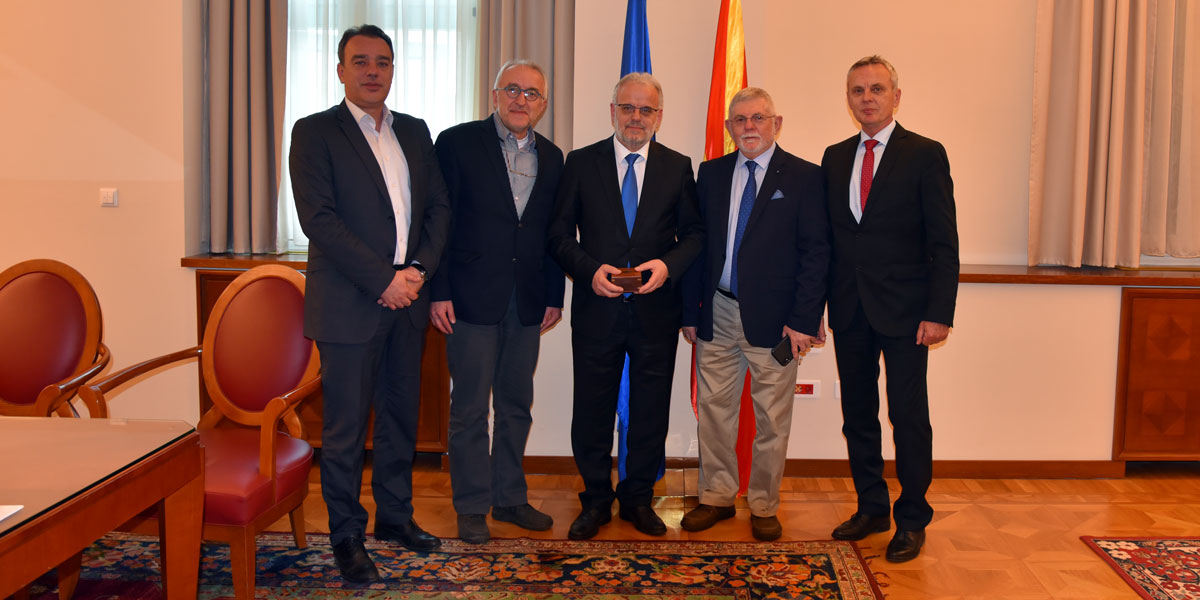 Habitat Macedonia representatives welcomed by the President of Macedonian Parliament
High level delegation of Habitat Macedonia was given a special opportunity on May 21, 2019, to present its housing advocacy related engagements and initiatives to the President of the Macedonian Parliament Talat Xhaferi.
The visit to the Parliament was organized by the Parliamentary group for supporting housing related initiatives, led by Dime Velkovski, member of the Parliament, otherwise one of the founders of Habitat Macedonia. Habitat Macedonia delegation was led by the President of the Board Dragan Malinovski, and included the Honorary Board member John Joseph Finnerty III, as well as the National Director Zoran Kostov.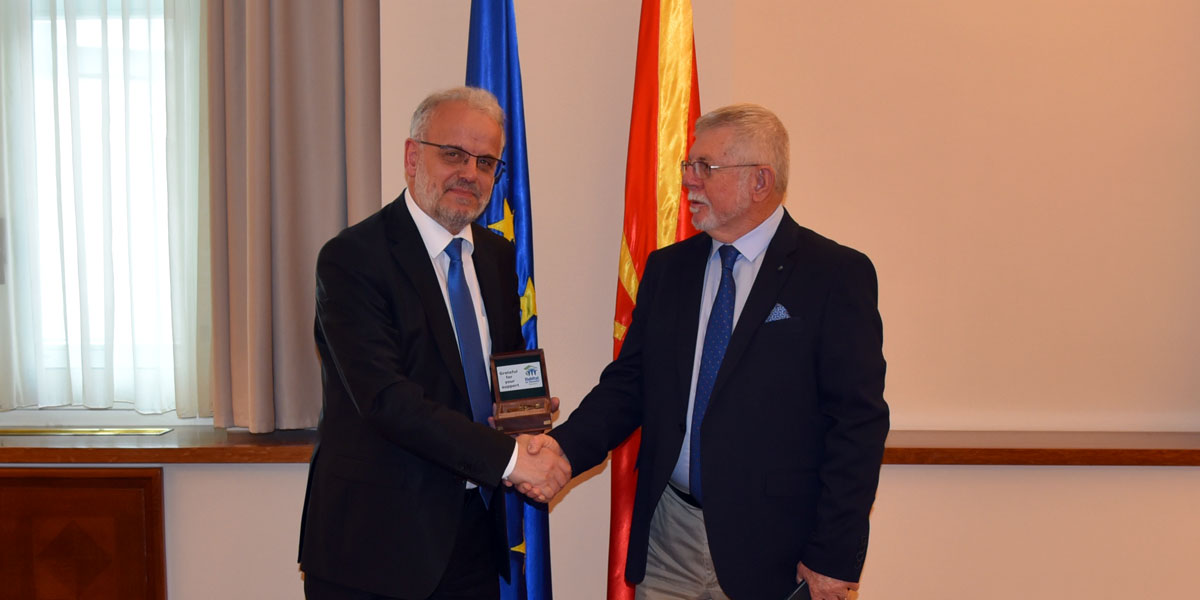 Current Habitat Macedonia advocacy related engagements include drafting the new Social Housing Law and amending the existing Housing Law. For the two laws Habitat Macedonia representatives have already been appointed in the respective expert teams of the Ministry of Labor and Social Policy and Ministry of Transport and Communication, respectively. Particular bylaws for the Energy Efficiency Law, currently being under preparation of the Ministry of Economy, have also been pointed out as important for the successful implementation Habitat Macedonia's programs.
The President of the Parliament congratulated Habitat Macedonia on its work and offered full support once the laws and the amendments enter the parliamentary procedure.