Sustainable Urban Development of Roma Communities
After signing the grant contract at the end of October 2019, all relevant stakeholders of the new EU funded project titled Sustainable Urban Development of Roma Communities were invited by Habitat Macedonia to meet during the kick-off meeting held on December 18, 2019 in Skopje.
Both mayors of the partnering municipalities, Kurto Dudush of Shuto Orizari and Ace Kocevski of Veles, addressed the event, along with Nafi Saracini, the representative of the EU Delegation in Skopje. Officials from the Ministry of Labor and Social Policy and the Ministry of Transport and Communication (responsible for urban planning) also attended the meeting.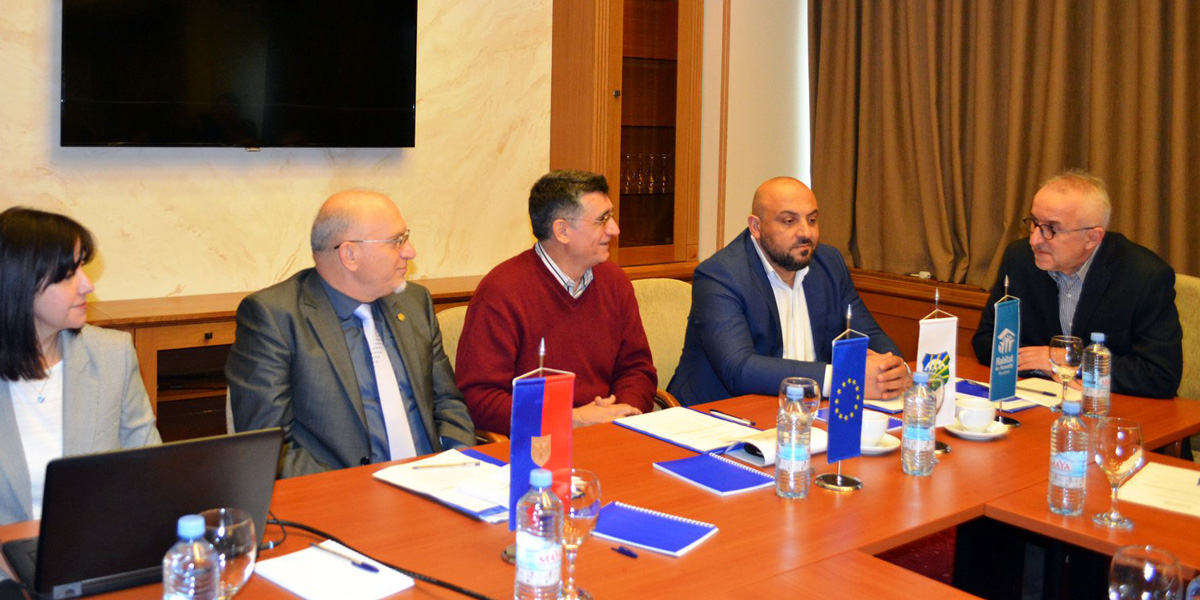 The project, funded by the EU Instrument for Pre Accession Assistance (IPA), is aimed at contributing towards inclusive, efficient and sustainable urban development that should lead to better quality of living in Roma communities. The key objectives of the project are to improve housing conditions and enable further urban development of deprived Roma communities in Shuto Orizari and Veles, and to promote equal opportunities for social inclusion in housing, education and health for the Roma in the same municipalities.
The key deliverables of the project include detailed urban plans for several densely populated areas in both municipalities, as basic requirement for urban development.