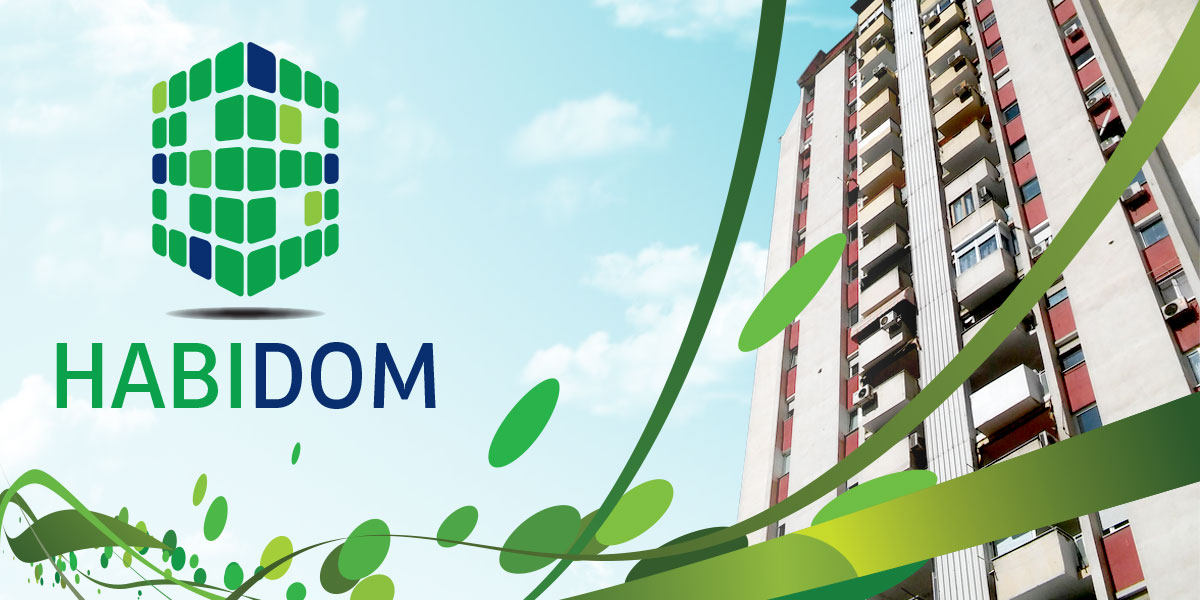 Housing market development
Two years in residential building management business
Habidom DOOEL Skopje, residential building management company established by Habitat Macedonia as part of its Business plan 2016-2018, aims towards quality service improvement in management and maintenance of multi-apartment buildings
Habitat Macedonia marked an important milestone during September 2017: its subsidiary Habidom DOOEL Skopje completed its second year in operation with outstanding results. Established in July 2015 and being licensed by the State Regulatory Commission for Housing only two months later, it started providing management services and maintenance of multi-apartment buildings right after.
In the past 2 years 70 multi-apartment buildings with 1710 housing units were contracted and went under Habidom's management. These multi-apartment buildings are located in 8 different municipalities in Skopje: Aerodrom (22 buildings), Karposh (19 buildings), Centar (7 buildings), Chair (7 buildings), Kisela Voda (7 buildings), Gjorche Petrov (5 buildings), Butel (2 buildings) and Gazi Baba (1 building).
As residential building management company Habidom's main priority is to provide quality services for the multi-apartment buildings, based on innovative approach and high commitment. In addition to the regular maintenance, this includes permanent communication and collaboration with each homeowner, continuous field visits and problem identification, as well as capacity strengthening in the implementation of the energy efficiency measures. Furthermore, the multi-apartment buildings have an opportunity for favorable payment arrangements for the regular and investment maintenance.
Following Habitat Macedonia's Business plan 2016-2018 the expansion of the portfolio of multi-apartment buildings in other municipalities in Macedonia is set as next goal for Habidom.