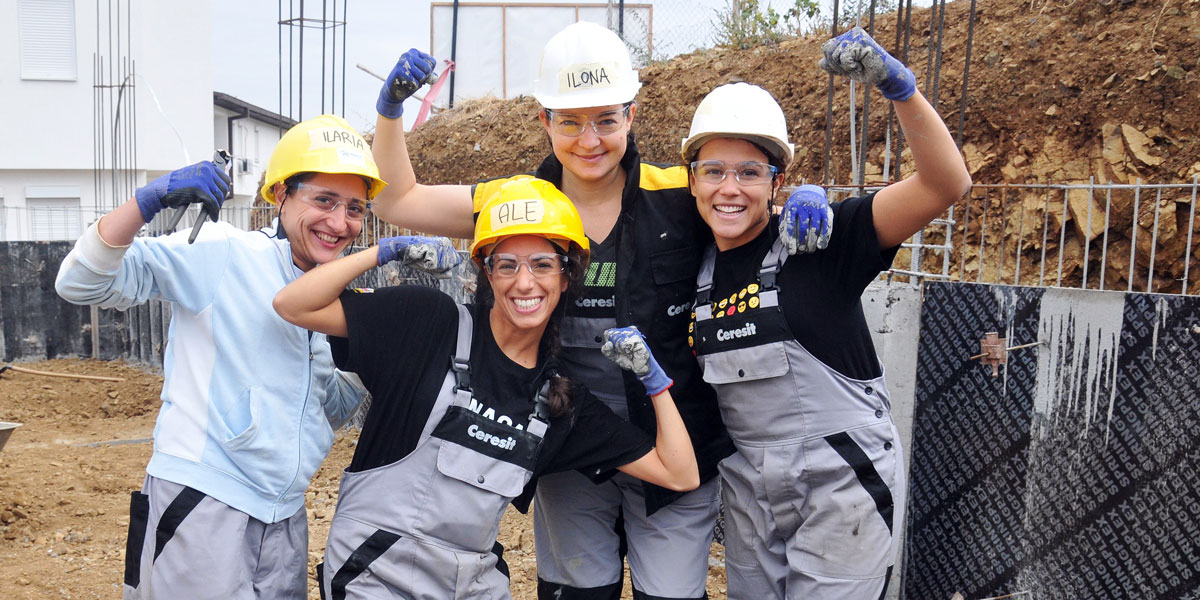 Volunteers
Volunteering team from Henkel in Macedonia
Giving people in need a safe home - this is the goal of the "Welcome Home" program, which Henkel's Adhesives for Consumers, Craftsmen and Building business area has started in cooperation with Habitat for Humanity. Through its collaboration with Habitat for Humanity, Henkel is contributing towards improving the lives of the local communities.
Henkel is a German chemical and consumer goods company headquartered in Dusseldorf, Germany. Founded in 1876, nowadays it is a multinational company organized into three globally operating business units: laundry & home care, beauty care and adhesive technologies.
For one week in September, a team of Henkel employees helped to build new homes for low income families in Veles, Macedonia. A team of 25 employees located in Germany and other countries from Europe traveled to Macedonia and worked with Habitat Macedonia's partner families, accompanied by the local Henkel employees from Macedonia, Serbia and Kosovo.
Habitat for Humanity Macedonia started to build the sixth building of its New Builds program in Veles in July 2017. Henkel team worked more than 800 hours and helped to finish the foundation of the new building. In addition to the volunteering hours, there were also building materials donated to Habitat Macedonia, produced by Henkel and its subsidiaries.