Housing market development
Investment potential of Macedonian apartment buildings
High level expert panel on market development in the housing sector, with particular focus on energy efficiency, has been organized by Habitat Macedonia on December 11, 2017. Supported by the Terwilliger Center for Innovation in Shelter, the event brought together policy makers, including the Government Minister Goran Sugareski and a number of Macedonian Parliament members, as well as technical experts, business executives, local government officials and civil society actors.
The event is part of a complex project that includes an assessment of the market size and potential for energy efficiency investment in multi‐family apartment buildings in Macedonia. The work is channeled through systematic analysis of the building stock combined with cost assessment for energy efficiency retrofits and renovation as well as long term benefits from such actions. The preliminary results, presented by Dragan Blazev, Ron Terwilliger fellow in Macedonia, showed that the Macedonian multi‐family apartment building sector stock requires investments of at least 300 million EUR with a payback time of 5‐8 years and 30‐50% energy savings for space heating and cooling, which corresponds to 60‐70% of the total energy use in Macedonian households.
In addition, the reduced energy use in households significantly reduces CO2 emissions and other air pollutants, which are long time impediments in Macedonian cities.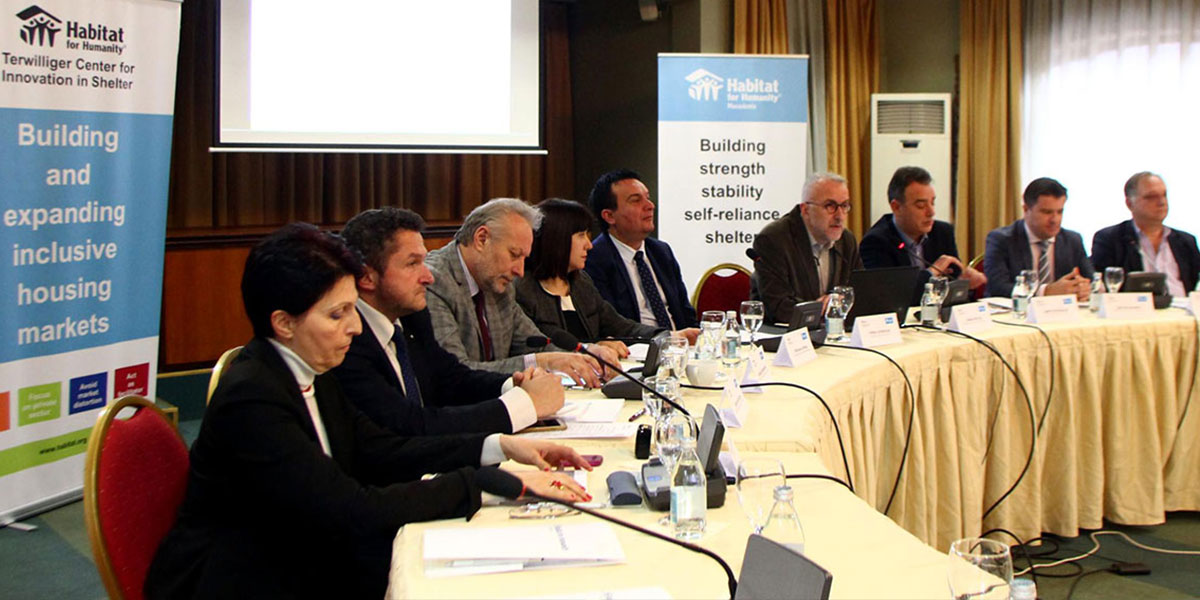 The identification of investment potential of energy efficiency interventions in multi‐family apartment buildings also included analysis of legal, organizational and financing pre‐conditions, presented by Zoran Kostov, National Director of Habitat Macedonia. In this regard, the expert panel discussed the barriers of and provided directions for initiating an investment cycle that will utilize the overall potential of the energy efficiency housing market in Macedonia.